Overseas Travel Grants (OTGs) provide funding for international travel and subsistence to study new techniques at recognised centres outside the UK, and for travel to start or develop international collaborations. These are provided by the Engineering and Physical Sciences Research Council.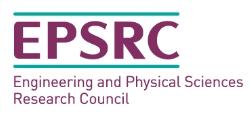 The Overseas Travel Grant is intended to support principal investigators or principal investigators-to-be to learn skills and techniques from research centres outside of the UK. It is for trips shorter than six months. Applications from researchers intending to apply for other EPSRC grants are preferred. 
The funding available is intended to cover travel, subsistence, and also salary and indirect costs (excluding consumables and equipment). There is no strict funding ceiling for this grant.
For further details on this funding opportunity, please see the associated webpage here.