Currently available opportunities to UK scientists with Royal Society's Newton Fund partners overseas.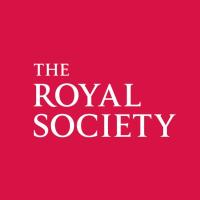 Opportunities in South Africa
The DST-NRF Fellowships for early career researchers from the United Kingdom provide the opportunity for post-doctoral researchers to work at a South African research institution for a period of up to six months.
Opportunities in Turkey 
The International Researchers Fellowships Programme and Fellowships for Visiting Scientists and Scientists on Sabbatical Leave provide opportunities for researchers in the UK to develop collaborations or pursue academic research at Universities or Institutions in Turkey. 
Opportunities in China
The Chinese Academy of Sciences (CAS) offers the CAS President's International Fellowship Initiative (PIFI) to support highly-qualified international scientists and postgraduate students to work and study at CAS institutions and strengthen their scientific collaboration with CAS researchers.
Opportunities in Brazil
Brazilian State Funding Agencies, articulated by its National Council (CONFAP), will offer support through Fellowships and grants launching on 15 August 2016 to researchers based in UK Universities and Research Institutions who are looking to spend from two weeks to four years working in research in Brazil, in collaboration with local colleagues. 
Opportunities in Mexico
The Mexican Academy of Sciences (MAS) and the National Council for Science and Technology (CONACYT) invite candidates to submit applications for research exchange within the framework of the "Newton International Collaboration Programme" to undertake short-term visits in 2017 in the form of MAS Short-term Mobility Grants.