The Royal Society offers Newton International Exchanges as mobility grants to provide international researchers with funding towards travel, subsistence and research expenses for either a one-off short visit to explore opportunities for building lasting networks or for bilateral visits to strengthen emerging collaborations.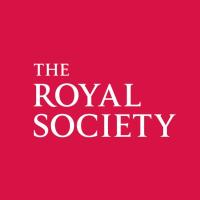 This scheme, funded by the Department for Business, Innovation and Skills as part of the Newton Fund, supports skills and knowledge leading to changes in the wellbeing of communities and increased economic benefits. More specifically, this award is currently available to international researchers that want to strengthen the research and innovation capacity by visiting or sending staff and students to the UK. The aims are to:
Strengthen research capacity of the partner countries - by facilitating training and skill transfer from the UK to partner countries.
Support excellent research - by linking the best researchers in the UK with the best researchers and their groups in partner countries and providing support for initial exploratory research.
Establish long term research links - between both partners to ensure sustainable research capacity in partner countries and benefit to the UK research community in the longer term.
Awards are currently only available for scientists in the following countries:
Successful candidates may wish to consider subsequently applying for a Newton International Fellowship or Newton Advanced Fellowship to consolidate partnerships.
The funding available is dependent upon the length of the visit and the partner country. Applicants may request:
up to £3,000 for one-off travel lasting up to 3 months
up to £6,000 for multiple visits to be completed within 1 year (including a maximum of £1,000 for research expenses)
up to £12,000 for multiple visits to be completed within 2 years (including a maximum of £2,000 for research expenses)
In the case of applications with China (NSFC) only, a maximum of £12,000 for multiple visits to be completed within 2 years is available from the Royal Society as a contribution to the following costs:
The overseas applicant's and/or overseas team's airfare to the UK
The overseas applicant's and/or overseas team's subsistence whilst in the UK
For partnerships with China an additional grant is available from NSFC on a cost share basis, to contribute the costs of the collaboration. For further information on the cost share please contact NSFC. Up to £2,000 of the total amount requested from the Royal Society can be spent on research expenses and consumables.
Please read more and apply here.