Submitted by Administrator on Mon, 09/07/2018 - 15:09
---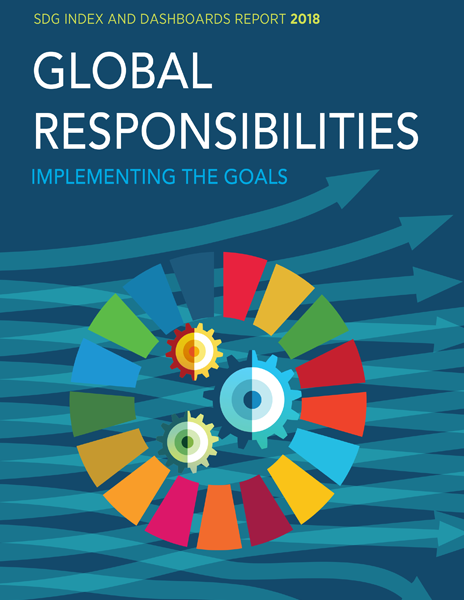 The SDG Index and Dashboards Report provides a report card for country performance on the historic Agenda 2030 and the Sustainable Development Goals (SDGs). The annual report shows how leaders can deliver on their promise and it urges countries not to lose the momentum for important reforms. It is produced by the Sustainable Development Solutions Network (SDSN) and the Bertelsmann Stiftung.
This year Sweden, Denmark, and Finland top the SDG ranking, but all countries face major challenges in meeting the goals. Rich countries generate negative spillovers that make it harder for other countries to achieve the SDGs.
The report includes a special focus on G20 government efforts to implement the SDGs. While some countries have undertaken significant efforts to implement the goals, other G20 countries lag far behind.
To access the full report please use the SDG Index 2018 link to the Global Edition.