Submitted by Sara Serradas Duarte on Thu, 14/09/2017 - 15:01
---
Please access the full article by the Medical Research Council here and note that the call for the AHRC-MRC Global Public Health: Partnership Awards Call 2  is open.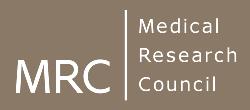 The awards (listed below) address a variety of problems including: antimicrobial resistance; air pollution; reproductive health; palliative care, and mental health and resilience.  All twelve awards combine the strengths of the two research communities and will build a legacy of internationally networked and connected researchers who will be better able to understand and offer successful solutions to some of today's biggest global public health challenges.
A second funding call for partnership awards has recently been announced and is now open to applications that seek to address any global public health issue primarily affecting developing countries.
The two research councils held a joint webinar providing more information on this second call and gave applicants an opportunity to ask questions. A copy of the slides can be found here (PPTX file, 4.79MB).
Both funding calls are being supported from the allocations for the AHRC and MRC under the Global Challenges Research Fund (GCRF). 
Funded partnership awards:
Professor Paul Cooke

 (University of Leeds): Sourcing community solutions to antibiotic resistance in Nepal

Dr Rachel Harrison

 (School of Oriental & African Studies): The cultural contexts of disease prevention: the case of cholangiocarcinoma in mainland Southeast Asia
Professor Carol Brayne (University of Cambridge): Pictures of ageing in Uganda; A partnership to explore demographics, phenotype and self-perception in a community of older people

Dr Lisa Dikomitis

 (Keele University): Stories of public health through local art-based community engagement (SOLACE)

Dr Patrick Bueker

 (University of York): The AIR Network - Action for interdisciplinary air pollution research

Professor Jane Plastow

 (University of Leeds): Promoting sexual and reproductive health education among adolescents through creative and youth-led practice in India, Malawi and Uganda

Professor Anthony Redmond

 (University of Manchester): Mitigating the cultural, social and organisational barriers for meeting the needs of patients with major limb loss (MLL) in Northern Uganda

Dr Ciara Kierans

 (University of Liverpool): Chronic Kidney Disease of Unknown Origin: interdisciplinary approaches to understanding a complex medical phenomenon

Professor Andrew Irving

 (University of Manchester): Enhancing resilient deaf youth in South Africa

Dr Christopher Smith

 (London School of Hygiene and Tropical Medicine): Development of an intervention to support reproductive health of women after seeking medical abortion in Cambodia

Dr Shahaduz Zaman

 (University of Glasgow): Partnership to ensure the sustainability of a public health palliative care project in Bangladesh through community theatre

Professor Raghu Raghavan

 (De Montfort University): An exploration of mental health and resilience narratives of migrant workers in India using community theatre methodology