Submitted by Sara Serradas Duarte on Tue, 27/03/2018 - 15:02
---
Dr Dora Pereira delivered a Nutrition training workshop hosted by the MRC Unit The Gambia at the London School of Hygiene and Tropical Medicine, Basse field site, and supported by the Cambridge-Africa Alborada Research Fund, a collaborative program between the University of Cambridge and African partners.
The workshop targeted the Basse field station staff and also community partners (regional health team, senior school students, national nutrition agency officers) and consisted of three days of interactive lectures and learning sessions focused on ways to promote better nutrition in the Gambia, particularly focusing on maternal and childhood nutrition.  81 participants registered and took part in the workshop over the 3 days.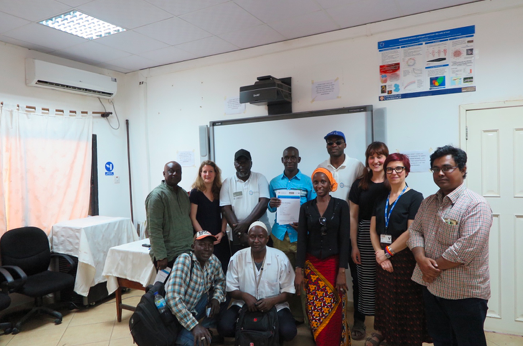 The workshop took place on 26th-28th February 2018 and was delivered by Dr Dora Pereira (University of Cambridge and PI of IHAT-GUT study based at MRC Unit The Gambia at LSHTM ), Dr Katharina Kessler (University of Cambridge) and Miss Eleni Vantana (NIHR Clinical Research Network, King's College London). Invited speakers from MRC Unit The Gambia at LSHTM were Dr Carla Cerami (Iron and Infection) and Mr Amat Bah (translating research into policy and guidelines).