Submitted by Sara Serradas Duarte on Wed, 06/12/2017 - 18:10
---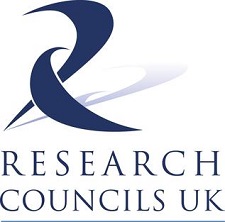 Some early thinking by the European Commission is available, as well as the recommendations of the High Level Group chaired by Pascal Lamy, which was published this summer. Since the publication of the report, many stakeholder organisations have provided their feedback and early thinking on FP9. Discussions cover a range of ideas and issues:
continuity with Horizon 2020
new concepts, such as a European Innovation Council  
moving from societal challenges to a mission-oriented approach.
The Research Councils are actively engaging with the process of shaping FP9 and has published early reflections  this week. The paper was developed with support by the UK Research Office, the European office of the UK Research Councils which delivers a subscription-based advisory service for research organisations and provides National Contact Point services on behalf of the UK Government.
The next step in the process will be a public stakeholder consultation on FP9, expected to be published by the European Commission early in the New Year.  The Commission's proposal for FP9 will start the process to agree the new programme with the European Parliament and the Council which is expected in July 2018.
Horizon 2020 has three more years to run, the Horizon 2020 work programme was published in October, and several calls are already open for proposals.
For further details, please see the source article here.