Submitted by Sara Serradas Duarte on Sat, 23/09/2017 - 14:51
---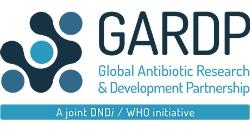 GARDP was launched in May 2016 as a not-for-profit research and development initiative by the World Health Organization (WHO) and the Drugs for Neglected Diseases initiative (DNDi). Latest funding for the Global Antibiotic Research and Development Partnership (GARDP) was announced on September 4th 2017 by the German government. 
GARDP will develop new antibiotics, focusing on four areas:
sexually transmitted infections, with an initial focus on resistant gonorrhoea
antimicrobial memory recovery, to retrieve knowledge of abandoned antibiotic development projects to help identify new drug opportunities
neonatal sepsis, which kills an estimated 214,000 babies globally each year
paediatric antibiotics – platform to optimise current treatments and speed new antibiotics specifically adapted for children.
Wellcome's funding will support GARDP's ongoing work as it continues to develop its scientific programme. Wellcome Trust's funding for GARDP forms part of wider work to tackle drug-resistant infections. Other countries and foundations pledging funds include the Netherlands, Switzerland, South Africa, Luxembourg and the UK government.
Jeremy Farrar, Wellcome's Director, said: "We must all work together to address the deadly threat of drug-resistant infections, which already kill 700,000 people a year. Wellcome is delighted to work with Germany and other partners to ensure communities around the world are better protected against this and other serious health threats."
Please access this article and find more information here.