Submitted by Administrator on Wed, 11/07/2018 - 18:10
---
The Wellcome Leap Fund will support scientists, technologists and innovators from around the world to pursue bold ideas that would fall outside the remit of conventional life sciences funding. This is because they are deemed too high risk, need to overcome a major scientific or technical hurdle to turn a theoretical goal into reality, or because the individual does not have an academic background in the life sciences.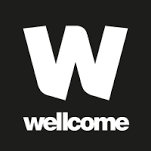 The not-for-profit Leap Fund draws inspiration from the technology and venture capital industries – taking on early stage, high-risk ideas and funding at scale – and applies these principles to charitable programme investments in the health and life sciences.
It will back unconventional ideas and bring together outstanding individuals from a range of disciplines and sectors, anywhere in the world, to work in parallel and solve problems differently. The Wellcome Leap Fund aims to deliver breakthroughs as transformative as the development of nanopore genome sequencing or cryo-electron microscopy, but on a vastly accelerated timescale.
The Leap Fund will broaden Wellcome's overall charitable activity, which already provides more than £1bn a year to support science, research, innovation and public engagement around the world.
The fund will be led by a CEO who will decide which ideas to back and will set the level of ambition and risk. They will have the autonomy to shape the portfolio and reallocate funds as needed to take advantage of the most promising programmes or opportunities as they arise.
If successful, by 2030 the Wellcome Leap Fund will have produced a small number of breakthroughs that open up entirely new areas of research, allow new scientific questions to be answered, change existing practice within a field or deliver transformative health benefits.
To read the full press release please visit the Wellcome website.