Submitted by Sara Serradas Duarte on Tue, 31/10/2017 - 14:06
---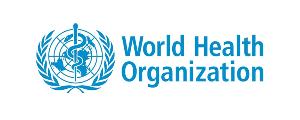 There are important questions to resolve. How will the new team in Geneva work with regional directors and regional offices? Will the expanded number of priorities and larger executive team create more silos within an organisation that is already partly paralysed by inefficiency? Will the optimism engendered by Dr Tedros's election be backed by donor investment to a chronically impoverished WHO? Internally, the director-general has signalled to staff that he wants urgent and profound organisational change. Reports suggest that he is likely to appoint a transformation czar and hire McKinsey consultants to manage the change.
Dr Tedros is said to be obsessed by impact, which is welcome. WHO is at its best when it amplifies its voice and reach by establishing radical and innovative initiatives led by internationally recognised technical or political leaders. This was the lesson of Gro Harlem Brundtland's term as director-general. The goal of transformational change is good. But it might be more practical for WHO to deliver on a limited number of tangible and feasible objectives rather than speaking in terms of broad generalities and aspirations. Dr Tedros and his team will be judged on specific and measurable successes—such as pandemic protection and stronger health systems.
The announcement last week has brought additional and valuable momentum to the renewal of WHO. The agency must now raise its political game.
For further details, please see the source article here.