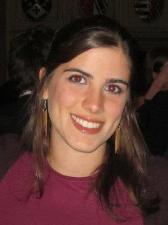 Christiana Smyrilli is a PhD candidate at the CDT in Future Infrastructure and the Built Environment, in the Department of Engineering, and at Newnham College. She is also a founding member of WASHable, a newly-found organisation that aims at raising awareness of the Sustainable Development Goal 6 (Ensure access to water and sanitation for all), she conducts school outreach and links up players within the Water and Sanitation sector.
Christana's research looks at water and sanitation infrastructure for development, especially in Africa and currently using Uganda as a case study. More specifically, she is exploring how gender interrelates with the infrastructure provided, how men and women use, operate or maintain the infrastructure, and the impact infrastructure has on their respective roles within the community and the household. The first fieldwork of this project was conducted in collaboration with Afrinspire, while the second one will take place in Western Uganda, the Kabale Region, with Kigezi Water and Sanitation Programme.
Christiana hopes that her research will impact the lives of the world's poorest 3 billion people by directly influencing the achievement of the Sustainable Development Goal 6, while also addressing Sustainable Development Goal 5 (Achieve gender equality and empower all women and girls) and while having secondary links to other Sustainable Development Galos such as livelihoods and poverty.
Addressing inequality is Christiana's personal motivation to contribute to the Sustainable Development Goals through the participation in Cambridge Global Challenges. Travelling in Peru, India and Uganda were eye-opening experiences to cases of inequality and to the struggles faced by people who live in poverty.