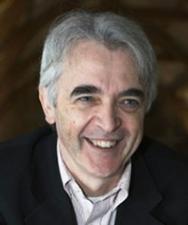 Dr David Good is in the Department of Psychology, and is a Fellow of King's College.  He has served on all the major governance bodies in Cambridge, and been involved in many educational, research and governance innovations. From 2000-08 he was Director of Education for the Cambridge MIT institute, and from 2012-17 was Director of Education for the School of Biological Sciences. He also served on the senior bodies of the Royal College of Art from 2004-16, and was recently elected into an Honorary Fellowship there.
His research focuses on the application of ideas and methods from Psychology, to practical issues in industry and society. This has ranged from interventions which decrease the likelihood of violence by those who hold certain beliefs and values, to developing techniques for assessing the non-academic competencies of new Doctors. His experiences in brokering relationships between academic disciplines lead him to establish the Crucible Network with Alan Blackwell in 2000. His work has been funded by a wide variety of charitable bodies, research councils and industrial partners.
His academic experiences to date combined with his experience of user-centred design leaves him well-placed to support the work of the Forum. Success in positively impacting the lives of world's poorest 3 billion people will depend on identifying research agendas which deliver for the academy and the users via interdisciplinary collaboration oriented to the needs of civil society.
David's motivation to contributing to the Sustainable Development Goals through the participation in Cambridge Global Challenges is shown by his role as a mentor for CAPREX and as an Advisory Board member for Cambridge in Africa. In 2009, he also began a collaboration with Sharath Srinivasan which lead to the creation of the Africa's Voices project and the Foundation of the same name where he is a Trustee. He contributes to the Engineering for Sustainable Development MPhil.