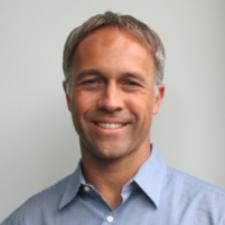 Dr Adam Branch is a University Lecturer at the Department of Politics and International Studies and a Fellow of Trinity Hall. He is also the incoming Director of the Centre of African Studies, starting October 2017.  
Adam's work is centered on African politics, in particular on questions of political violence, foreign intervention and popular resistance, with a focus on East Africa. Adam's work criticizes the tendency of human rights intervention to exacerbate violence and undermine democracy in African states, building on over a decade of research in Uganda. He has also examined how unarmed large-scale urban popular protests can drive political transformation in Africa. Currently, his research is focusing on the International Criminal Court's interventions in the continent and on the politics and ethics of natural resource extraction, climate change adaptation, and militarization.
Adam hopes that his research will have an impact on debates around Western intervention into Africa and on policies around critical global issues. He also hopes that his work around the decolonization of the university will impact knowledge production around Africa.
Adam is interested in joining Cambridge Global Challenges because he thinks that the assumptions behind the Sustainable Development Goals, as well as behind discourses such as climate change adaptation and anti-impunity, need to be subject to critical interrogation.