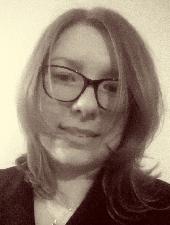 Dr Agnieszka (Aga) Iwasiewicz-Wabnig is the Maxwell Centre Programme Manager, a Knowledge Transfer Facilitator at the Department of Physics, a Cambridge Enterprise Champion and a Fellow of Hughes Hall.
Aga runs the Maxwell Centre Programme for academia-industry engagement across Physical Sciences and Technology in Cambridge.
As a physicist, who worked in a multidisciplinary way for many years, she is interested in integrating approaches and ideas, and 'scientific matchmaking' demand for solutions with research and researchers tackling the underlying problems. Aga has a broad knowledge of current research interests and capabilities across the University, and is happy to help with brokering new connections. She firmly believes that academic researchers working together with external partners, industrial or otherwise, will jointly deliver greater impact, including that geared towards the lives of the world's poorest 3 billion people.
Aga's motivation to contribute to the Sustainable Development Goals by joining Cambridge Global Challenges is driven by the belief that we simply cannot ignore the Challenges ahead of us as a civilisation, and that Cambridge is an ideal location to make a global difference from.