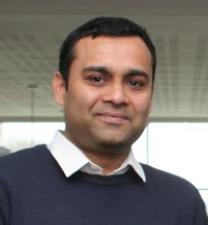 Dr Ajith Kumar Parlikad is a Senior Lecturer at the Department of Engineering and the Research Group Leader of the Asset Management Group, Institute for Manufacturing, Department of Engineering. He is also the Director of the Manufacturing Engineering Tripos course and a member of the Cambridge Big Data Strategic Research Initiative. 
Ajith's research interests are on engineering asset management and maintenance, with a particular focus on how asset information can be used to improve asset performance through effective decision-making. Other research areas include decision-making under uncertainty, value of information and information quality management.
Ajith's expertise on the maintenance of urban infrastructure and can impact the lives of the world's poorest 3 billion people.