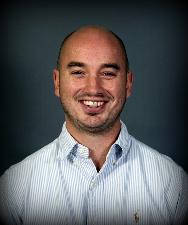 Dr Alexander Archibald is a Lecturer in Atmospheric Chemistry Modelling and the Research Group Leader of the Atmospheric Composition-Climate Interactions Group in the Department of Chemistry. He is also a member of the Cambridge Centre for Climate Science, of the Cambridge Big Data Strategic Research Initiative and of the Energy @ Cambridge Strategic Research Initiative and a  Fellow of Emmanuel College. Alex is also Principal Investigator at the National Centre for Atmospheric Science; Theme Leader for atmospheric composition in the NERC ACSIS project and Co-Investigator for the NERC PROMOTE project, which will assess new pathways to attain clean air in India. 
Alex and his team design and build new computer models that simulate how changes in the composition of the atmosphere affect air quality and climate change and how changes in climate will affect the composition of the atmosphere and air quality. Their goal is to understand the impacts that changes in emissions have and how to control the emissions that lead to poor air quality and climate change, which can impact the lives of the world's poorest 3 billion people.
Alex's teams work is improving our understanding of the chemistry of the atmosphere in a changing climate. This provides them with a framework to test strategies to ameliorate the dire consequences of climate change and air pollution on all humanity but in particular for those in developing economies. 
Alex's motivation to play a part in the transition to a sustainable society and contribute to the Sustainable Development Goals underlies his participation in the Cambridge Global Challenges.