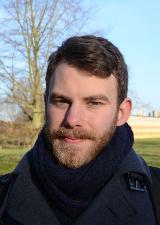 Dr Alexander Patto is a Research Associate at the  NanoPhotonics Centre, Department of Physics and the CEO of WaterScope. WaterScope is a not-for-profit initiative developing a bottom-up approach to rapid water testing and diagnostics that he co-founded during his PhD. 
One in ten people lack access to clean drinking water, with over 80% of those without clean water living in rural low-income communities.  Existing tests are expensive, slow and require significant training, making them inaccessible to most of those without clean drinking water.  With WaterScope, Alex is developing affordable rapid bacterial contamination kits for use in developing countries.
WaterScope has the potential to positively impact the lives of the world's poorest 3 billion people though its bottom-up approach sustainably to combat water inequality. Using a microscope bacterial, contamination can be identified over 10x faster than current field tests available. Additionally, WaterScope are simplifying bacterial collection allowing a test to be conducted by anybody, in any location. The idea to develop a rapid bacterial diagnostic came out of a Cambridge Development i-Teams edition looking into existing water contamination tests.  It was strikingly apparent how ineffective current water testing methods were at combating water inequality.
Alex's motivation to contribute to the Sustainable Development Goals through the participation in Cambridge Global Challenges stems from his belief that it is time for a re-think of how to combat water combination in developing settings and, to that end, he is confident that WaterScope has something really interesting to offer.