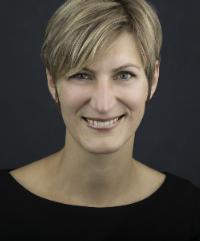 Dr Alexandra Winkels is a Senior Researcher at the Centre of Development Studies, the Academic Director and Institute Teaching Officer for International Development and Global Change (Cambridge University Institute of Continuing Education) and a consultant for a number of international organizations (UNFPA-Vietnam  DFID, ODI/CDKN, SOAS).
Alexandra researches the nexus between migration and development – particularly the risks faced by migrants and their families as a result of migration. 
Her expertise can impact the lives of the world's poorest 3 billion people through uncovering and communicating the complex processes and relationships between migration and livelihood vulnerability. Understanding how migration influences both poverty reduction and re-production is crucially important for effective pro-poor policy making.  
Alexandra is highly motivated to contributing to the Sustainable Development Goals through the participation in Cambridge Global Challenges by increasing awareness of, and thereby reduce, the scale and impact of barriers to migration. Watch UNDP Overcoming Barrier to Human mobility