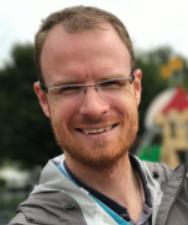 Dr Chris Sandbrook is an Affiliated Lecturer at the Department of Geography, where he also helps to run the Masters in Conversation Leadership; a member of the Cambridge Conservative Initiative; and a Fellow of Darwin College. He is also a Senior Lecturer in Conservation Leadership at the United Nations Environment World Conservation Monitoring Centre (UNEP-WCMC); a member of the Editorial Board of the leading conservation journals Conservation Biology and Conservation and Society; and a member of the Board of the Social Science Working Group of the Society for Conservation Biology, a global community of conservation scientists and practitioners. 
Chris researches the relationship between conservation and society, particularly in the developing world, using a political ecology approach to critically evaluate the role of market-based instruments as tools for conservation and development. His research activities are divided in three themes. Firstly, he investigates trade-offs between ecosystem services at the landscape scale in developing countries. Secondly, he investigates the role of values and evidence in shaping the decisions of conservationists and their organisations. Thirdly, he investigates the social and political implications of new technologies for conservation, focusing on the implications of digital games for conservation and on the potential social and political implications of surveillance technologies (such as drones and camera traps) in conservation. 
The focus of Chris' research on the global south, the role of his work in helping decision-makers understand how they depend and impact upon biodiversity and his strong commitment to building capacity in conservation make his research and teaching highly relevant to the Sustainable Development Goals. 
Chris' interest in participating in Cambridge Global Challenges stems from his passionate commitment to environmental justice. This was developed through the three and a half years he spent living and working in rural Uganda, where he saw how inequalities in wealth and access to environmental goods could sustain poverty and drive environmental degradation.