Technology; International supply chains; Sustainable supply chain design; Supply network design and capability; Value chain analysis and mapping techniques; Institute for Manufacturing (IfM), Department of Engineering; School of Technology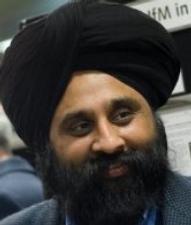 Dr Jagjit Srai is the Head of the Centre for International Manufacturing at the Institute for Manufacturing (IfM) and a Principal Research Associate at the Department of Engineering. He is also a member of the Cambridge Global Food Security Strategic Research Initiative.
Jagjit's current research areas include global value network analysis, service network integration, supply network resilience, sustainable industrial systems network design, and the development of new forms of supply network that support emerging industries. His research projects are cross-sector in nature and include supply network and industry transformations linked to specific challenges within Energy, Bioengineering, Pharmaceuticals, Food, Automotive and Aerospace.
Jagjit's work on sustainable supply chains when analyzing, designing and operating international production, supply and service networks can impact the lives of the world's poorest 3 billion people.