Privacy; Security; Technology-related policy; Cloud computing; Internet of Things; Computer Laboratory; School of Technology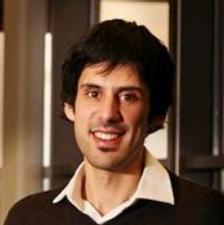 Dr Jat Singh is a Senior Research Associate at the Computer Laboratory; a Senior Research Associate at the Centre for Science and Policy (CSaP); member of the steering committee of the Cambridge Big Data Strategic Research Initiative and a Fellow of St John's College. Outside Cambridge, Jat is on secondment to the Secretariat of the E-infrastructure Leadership Council (BIS), responsible for developing UK e-infrastructure strategy; he represents the Computer Laboratory and CSaP at the Microsoft Could Computing Research Centre , where technology lawyers and computer scientist work on the challenges of cloud computing; and he participates on CloudSafetyNet, a collaboration with Imperial College of London that investigates the management of data flow in cloud services. 
Jat's research is focused on the accountability, management and control of data exchanges in distributed systems. His work is typically conducted within the context of cloud computing and/or Internet of Things in judicial and health systems, where information is sensitive. More recently, he has established an area of interdisciplinary research concerning the legal aspects of systems.
Jat's technical expertise on various aspects of data flow, as well as his commitment to the ethics and politics of big data research and technology - namely by co-convening the Ethics of Big Data Research Group at the Centre for Research in the Arts, Asocial Sciences and Humanities (CRASSH) -  can impact the lives of the world's poorest 3 billion people.