Mental health promotion; Meditation; Clinical trials methodology; Well-being, Non-violence; Department of Psychiatry; School of Clinical Medicine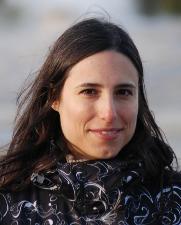 Dr Julieta Galante is a Research Associate at the Department of Psychiatry and a member of the Public Health at Cambridge Strategic Research Initiative.
Julieta's research is centered on preventative medicine and on the effects of lifestyle on health. More specifically, she studies the effect of meditation on mental health, which currently involves the randomized evaluation of a pilot scheme to provide mindfulness courses to students at the University of Cambridge. Julieta is also interested on how Public Health can make the best use of available computer learning and web-based technologies. 
Julieta's ongoing work, as well as her expertise on randomized trials, on reviewing public and mental health, on economic evaluation and on the analysis of data form large population-based cohorts can impact the lives of the world's poorest 3 billion people. 
Julieta's personal motivation to contribute to the Sustainable Development Goals through her participation in Cambridge Global Challenges stems from experiences in her native Argentina.