Mental health promotion; Meditation; Clinical trials methodology; Well-being, Non-violence; Department of Psychiatry; School of Clinical Medicine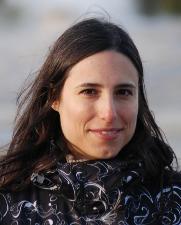 Dr Julieta Galante is an NIHR Postdoctoral Fellow at the Department of Psychiatry, a Research Associate at the Centre of Latin American Studies, and a member of the Public Health at Cambridge Strategic Research Initiative.
Julieta is a qualified medical doctor specialised in public mental health research. Her interests lie on mental health promotion and the effects of lifestyle on health. Her main focus has been studying the effects of meditation on mental health, which recently involved a randomised controlled trial of a pilot scheme to provide mindfulness courses to students at the University of Cambridge. Currently, her main project is an individual participant data meta-analysis of mindfulness-based interventions for mental health promotion. She is also involved in projects to measure and improve the mental health of vulnerable populations in Latin America.
Julieta's expertise on randomised controlled trials, mixed-methods research, and meta-analyses can positively impact the lives of the world's poorest 3 billion people. She is also passionate about open science and participatory action research involving stakeholders.
Julieta's personal motivation to contribute to the Sustainable Development Goals through her participation in Cambridge Global Challenges stems from experiences in her native Argentina.