Innovation; Technology; Engineering; Internet; Knowledge-led empowerment; ideaSpace; innovationLabs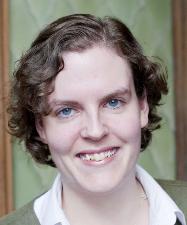 Dr Laura James is co-Founder of Field Ready, a humanitarian NGO using distributed manufacturing to produce supplies where they are needed, and Technical Principal at Doteveryone, a UK think tank fighting to make the internet fairer and more accountable for all. Laura is supporting ideaSpace, a community of people in Cambridge starting high impact new ventures in establishing innovatioLabs, a programme that uses cross-disciplinary applied research to tackle systemic societal challenges. She is also a member of the Cambridge Global Food Security Strategic Research Initiative and of the Energy @ Cambridge Strategic Research Initiative. Laura previously co-founded Makespace, a non-profit community investing shed, and was CEO of the Open Knowledge Foundation, a civil society organization dedicated to opening up knowledge to empower people.  
Laura's expertise in engineering, innovation, and internet technologies has led to technical leadership roles in a variety of organizations – including startups AlertMe.com and True Knowledge, and University teaching innovation unit CARET. Dr James is an advisor to Good Night Lamp, the ContentMine, and Weir PLC.
Her commitment to open source systems for knowledge-led empowerment and to pragmatic and sustainable solutions to real world problems, with a focus on understanding people and systems to drive appropriate innovation, can impact lives of the world's poorest 3 billion people.
Laura's drive to contributing to the Sustainable Development Goals through the participation in Cambridge Global Challenges stems from the the belief that if one has the ability to positively change things for people, one should - it's a moral imperative – and that right now the SDGs capture the greatest needs in this regard. More specifically, the motivation behind Field Ready and the need for systemic change is described in a recent podcast underlie her commitment to development global challenges.