Mental health; Families; Children; Human behaviour; Resilience; Department of Public Health and Primary Care; School of Clinical Medicine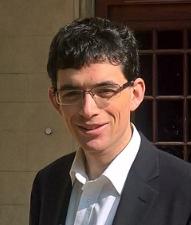 Dr Robbie Duschinsky is a University Lecturer in Social Sciences and a Research Group Leader at the Primary Care Unit in the School of Clinical Medicine. He is also a member of the Centre for Science and Policy (CSaP) and holds a visiting position in the Department of Psychology at Stockholm University. 
His research addresses address a range of issues relating to mental health. These include factors that contribute to family resilience; intergenerational processes in child abuse and neglect; cultural responsiveness within mental health services; and the role of both clinicians and non-specialist workers in mental health assessment and intervention. Together with colleagues at Makerere University in Uganda, Robbie is involved in a study of young people's wellbeing and post-conflict integration in rural Uganda. Robbie also holds a New Investigator Award from the Wellcome Trust for research on family mental health, and an award from the NIHR for the study of patient and career coping strategies in the context of chronic illness.
Robbie's research can contribute to the lives of the world's poorest 3 billion people through the understanding of the role of extended families and non-clinicians in contributing to mental health and resilience.
Robbie's commitment to the significance of mental illness as an issue within global public health is relevant to the Sustainable Development Goals, and he relishes opportunities for international collaboration and learning, which he hopes to also explore through Cambridge Global Challenges.