Open innovation; Collaboration; Technological innovation; Manufacturing; Engineering skills; Department of Engineering; School of Technology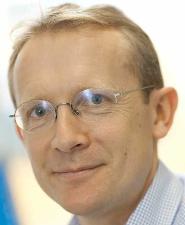 Dr Tim Minshall is Deputy Head of the Institute for Manufacturing (IfM), Department of Engineering, Head of the Centre for Technology Management and a Reader in Technology and Innovation Management at the Department of Engineering. Tim is also a Fellow of Churchill College, a Visiting Professor at Doshisha University in Kyoto, and a Non-Executive Director of St John's Innovation Centre, Cambridge.
Tim's research and teaching interests focus on open innovation, the commercialisation of new production technologies, and the development of skills/capabilities for the next generation of engineers.
His experience researching how organisations can collaborate to address global challenges through open innovation, and how we can ensure that the next generation of engineers are equipped with the skills to ensure that great ideas and innovations do get implemented will help positively impact the lives of the world's poorest 3 billion people.
Tim's personal motivation to contributing to the Sustainable Development Goals through the participation in Cambridge Global Challenges is shown by the vision of IfM: to "Manufacture a Better World". This vision steers all the education, research and engagement activities at IfM to help ensure that is able to directly and positively impact the lives of as wide a population as possible.