Heart attack; Stroke; Atherosclerosis; Aneurysm; Biomechanics; Medical imaging; Computer modelling; Department of Radiology; School of Clinical Medicine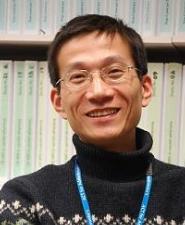 Dr Zhongzhao Teng is a Senior Research Associate and the Research Group Leader of the Biomedical Engineering Group at the Department of Radiology. He is also a Bye-fellow of Homerton College.
Zhongzhao researches the vulnerability of atherosclerotic and aneurysmal lesions that, when ruptured, lead to most clinical symptoms of heart attack, stroke and death. His work involves the mechanical, imaging and clinical analysis of these lesions, applying a combination of non-mini-invasive medical imaging techniques and involving multidisciplinary collaboration between clinicians and non-clinicians.
The insights generated by Zhongzhao research on heart attack, stroke, atherosclerosis and aneurysm can impact the lives of the world's poorest 3 billion people. Indeed, arterial diseases cause about 30% of total deaths in the world and there are serious limitations in current clinical assessment and management strategies, which cannot identify the right patient at the right time to provide a right treatment.
The need to develop novel non-mini-invasive techniques in order to identify higher risk lesions prior to symptoms through multidisciplinary collaborations underlies Zhongzhao's motivation to contribute to the Sustainable Development Goals through the participation in Cambridge Global Challenges.