Crops; Plants; Kowledge exchange; Innovation; Co-production; Department of Plant Sciences; School of Biological Sciences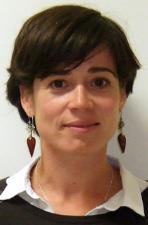 Dr Mariana Fazenda is responsible for the CambPlants Hub, the 'one-stop-shop' to all activities across the University with relevance to plants, covering food, energy, materials, health and ecosystems services.  CambPlants Hub connects a number of existing initiatives and acts as a gateway to access Cambridge expertise in Plant Sciences, instigating research facilitation, outreach, skills development and networking activities. Mariana is also a member of the Cambridge Forum for Sustainability and the Environment and the Energy @ Cambridge Strategic Research Initiative.
Mariana is currently coordinating several international research projects, including CINTRIN, a Newton-funded collaborative virtual centre between the UK and India. CINTRIN will aims to deliver a translational pipeline to produce new cereal varieties for optimized nitrogen use to generate new knowledge to optimise biological Nitrogen use for sustainable intensification.
As our society and economy needs to wean itself off the reliance on fossil resources, the role of plants in providing security not only of food, but also of energy and materials is becoming increasingly important. For this purpose, it is essential to increase collaboration and develop a strategic approach across the board as far as interaction with industry and external stakeholders is concerned. CambPlants Hub and the work conducted by Mariana has the potential for global impact, including the lives of the world's poorest 3 billion people, by building on Cambridge's academic excellence in relevant disciplines, and by encouraging and facilitating the pull-through of research outputs into real-life solutions.
Mariana's motivation to join Cambridge Global Challenges lies on her belief that the Cambridge research ecosystem has the power to have a positive effect and deliver the right tools for the Sustainable Development Goals.