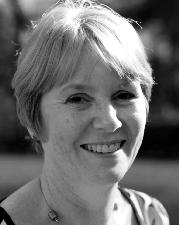 Professor Alison Smith is Professor of Plant Biochemistry in the Department of Plant Sciences and a member of the steering committee of the Energy @ Cambridge Strategic Research Initiative. Alison is also member of the Cambridge Forum for Sustainability and the Environment, and the Synthetic Biology at Cambridge Strategic Research Initiative. She founded the Algal Biotechnology Consortium aimed at finding ways to use this novel feedstock to reduce reliance on fossil fuels.
Alison's research addresses several aspects of the metabolism of plants, algae and bacteria, particularly the role played by vitamins. Her current research projects include understanding how vitamins are involved in interactions between microbes in the natural environment and the human microbiome, using synthetic biology approaches to facilitate development of algae as a platform for the production of high value chemicals, and ways to use algae in sustainable solutions to problems of waste, energy and food.
The knowledge gained from these studies can impact the lives of the world's poorest 3 billion people through the metabolic engineering of high value products in plants and algae, and other biotechnological uses of algae, such as for biodiesel production. Moreover, studies of symbiotic interactions between algae and bacteria are providing insights into algal communities in natural ecosystems, and in dense cultures necessary for industrial cultivation. 
Alison's personal motivation to contributing to the Sustainable Development Goals through the participation in Cambridge Global Challenges stems from her interactions with industry on the one hand, and colleagues from emerging economies on the other, both leding to the same conclusion – any technological solution will require interdisciplinary approaches for successful implementation. Alison was introduced to the SDGs reading her daughter's university essay on Global Developmentalism!