Material thermo-mechanical behavior; Surface coating; Modeling; Department of Materials Science and Metallurgy; School of Physical Sciences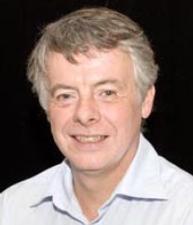 Professor Bill Clyne is a Professor of Mechanics of Materials at the Department of Materials Science and Metallurgy and a Fellow of Downing College. He is also a member of the Energy @ Cambridge Strategic Research Initiative.
Bill's research is focused on the thermo-mechanical behaviour of various composite systems, including certain types of surface– with both modeling of both processing and performance characteristics forming an important part of the work. These materials have various types of industrial and commercial usage, offering improved impact resistance, high temperature insulation, wear resistance and interfacial adhesion.