Frugal innovation; Inclusive innovation; Sustainable growth; Responsible capitalism; Judge Business School; School of Technology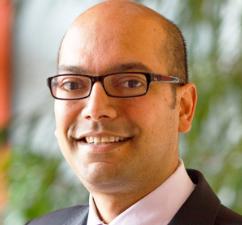 Professor Jaideep Prabhu is a Professor of Marketing and Director of Centre for India and Global Business at the Cambridge Judge Business School. He is also a Fellow of Clare College and a member of the Centre for Science and Policy (CSaP) and of the Energy @ Cambridge Strategic Research Initiative.
Jaideep's research looks at how companies, NGOs and governments can work together to address unmet needs of large numbers of people around the world without bankrupting the planet.
His work on innovation for, with and by low-income communities in emerging and developed economies can impact the lives of the world's poorest 3 billion people.
Jaideep's personal motivation to contributing to the Sustainable Development Goals through the participation in Cambridge Global Challenges is demonstrated in his two books, "Jugaad Innovation" and "Frugal Innovation".