Smart infrastructure; Sustainable infrastructure; Sustainable construction; Sensor technologies; Data management tools; Cambridge Centre for Smart Infrastructure and Construction (CSIC); Department of Engineering; School of Technology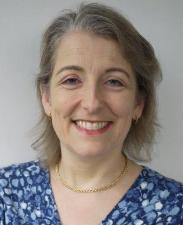 Dr Jennifer Schooling is the Director of the Cambridge Centre for Smart Infrastructure and Construction (CSIC) at the Department of Engineering, an Innovation and Knowledge Centre funded by EPSRC and Innovate UK. She is also a member of the Cambridge Big Data Strategic Research Initiative, of the Energy @ Cambridge Strategic Research Initiative and of Centre for Science and Policy (CSaP). 
Jennifer's work is focused on the translation of research and emerging technologies - namely fibre optics, wirleess sensor networks, energy harvesting, micro-electro mechanical systems (MEMS) and computer vision -  into commercial application to transform the future of infrastructure in an integrated and sustainable way. Her experience with complex interdisciplinary research projects and her strong understanding of the demand placed on infrastructures was previously developed at Arup (a global engineering consultancy) and at Edwards Vacuum (developing high-speed turbo-molecular pumps for the semiconductor and scientific industries).
The application of the latest sensor technologies and data management tools translated by CSIC has the potential to transform the approach to design, construction and management of infrastructure assets and positively impact the lives of the world's poorest 3 billion people.