Synthetic Biology; Plant reprogramming; Plant development and morphogenesis; Open sharing; Sustainable bioproduction; Department of Plant Sciences; School of Biological Sciences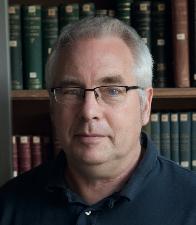 Professor Jim Haseloff is the Research Group Leader of the Synthetic Biology and Reprogramming of Plant Systems Group at the Department of Plant Science. He is also the Director of the Open Plant Initiative for the development and open sharing of synthetic biology tool,  member of the steering committee of the Synthetic Biology at Cambridge Strategic Research Initiative and a member of the Energy @ Cambridge Strategic Research Initiative. 
Jim's research is focused on synthetic biology for reprogramming plants and he has pioneered a series of genetic, optical and software methods for precise monitoring of their cell behavior and engineering of their tissues. After creating these tools to control gene misexpression and mark specific cells in growing plants, Jim's group is currently building a new generation of genetic circuits that incorporate intercellular communication and which could be used to generate self-organized behavior at the cellular level.
Jim's expertise in reprogramming plant development and morphogenesis and his commitment to the application of this knowledge in sustainable bioproduction and in the response to global threats presented to crops (such as new pathogens, climate change, soil degradation, restricted land use, salinity and drought) can impact the lives of the world's poorest 3 billion people.