Green materials; Clean energy; Low power electronics; Sustainable manufacturing; Empowering women in technology; Department of Materials Science and Metallurgy; School of Physical Sciences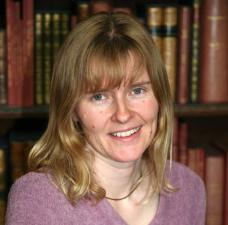 Professor Judith Driscoll is a Research Group Leader in the Department of Materials Science and Metallurgy and a member of the Energy @ Cambridge Strategic Research Initiative. She is also a Long Term Visiting Staff Member at Los Alamos National Lab, and is Fellow of the American Physical Society, of the Materials Research Society, of the Institute of Physics and of the IOM3. In the areas of energy materials and low power electronics, she is on several international advisory boards for Research Centres and Universities worldwide and also serves as Editor-of-Chief of the journal APL Materials (American Institute of Physics Publishing), which she launched in 2013. 
Judith's collaborative research projects address the new materials/device for energy generation, transmission and storage, and for low power electronics. She is particularly interested in sustainable processes for device fabrication.
Her work has potential to positively impact the lives of the world's poorest 3 billion people through the development of low cost systems for energy.
Empowerment of women and green technologiesdrive Judith's motivation to contributing to the Sustainable Development Goals through the participation in Cambridge Global Challenges.