Biosensors; Optics; Electrochemistry; Protein engineering; Analytical biotechnology; Department of Chemical Engineering and Biotechnology; School of Technology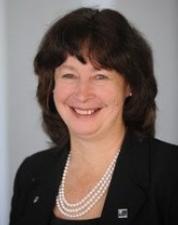 Professor Lisa Hall is a Research Group Leader of the Cambridge Analytical Biotechnology Group, Professor of Analytical Biotechnology, Director of Research and Deputy Head of the Department of Chemical Engineering and Biotechnology. She is also the Vice President, Graduate and Undergraduate Tutor and Fellow of Queens' College; the Co-Founder of the CamBrigeSens group; a member of the Synthetic Biology at Cambridge Strategic Research Initiative; a member of the Cambridge Infectious Diseases Interdisciplinary Research Centre; and a member of the Centre for Science and Policy (CSaP). 
Lisa researches how biology can be interfaced with electronic, mechanical and optical systems and new ways to answer fundamental and applied questions concerning new measurement regimes. These heterogeneous analytical systems link transduction technologies (electrochemistry, optics, ultrasound) with synthetic biology and nanomaterials to achieve sensors and diagnostic systems.
The environmental, medical and industrial applications of Lisa's research, which bridges fundamental investigation and collaboration with industry, can positively impact the lives of the world's poorest 3 billion people.