Digital technology; Multidisciplinary research methods; People's beliefs and practices; Africa; Africa's Voices Foundation; Centre of Governance and Human Rights (CGHR)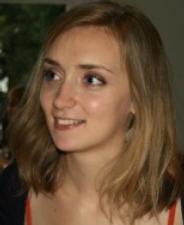 Rainbow Wilcox is the Impact, Learning, and Communications Manager at Africa's Voices Foundation, an applied research organisation that spun out of Cambridge's Centre of Governance and Human Rights (CGHR). 
Africa's Voices Foundation combines digital technologies and multidisciplinary research methods to gather, analyse, and amplify the beliefs and practices of people living in African countries. Its approach is strengthened by growing research collaborations within and beyond the University of Cambridge. While Africa's Voices Foundation benefits from incorporating cutting-edge techniques into its projects, its collaborators are able to apply their ideas to real-world research in challenging contexts
The insights generated by Africa's Voices Foundation informs development and governance actors and help to orient their programmes towards the perspectives of those they are serving, which has the potential to positively impact the lives of the world's poorest 3 billion people.
With a background in Psychology and International Development, Rainbow's motivation for joining Cambridge Global Challenges is to leverage cross-disciplinary expertise to effectively guide efforts towards the Sustainable Development Goals.