Mental health; International health; Humanitarianism; Violence; Uganda; Centre for Research in the Arts, Social Sciences and Humanities (CRASSH); School of Humanities and Social Sciences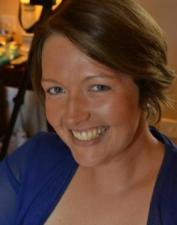 Dr Yolana Pringle is a Research Fellow at the Centre for Research in the Arts, Social Sciences and Humanities (CRASSH) and a co-opted member of the Centre of African Studies.
Yolana is a historian of medicine by training, with particular interests in mental health, humanitarian relief, and international health organisations. She has conducted fieldwork in Kenya and Uganda, including archival research and oral history interviews, and worked in the archives and libraries of major international health and humanitarian relief organisations. Yolana's current research is directed towards examining the historical roots of the emergence of violence as a global public health issue in the late twentieth century.
The focus of Yolana's research on the context in which policy decisions have been made in the past can help us understand how and why some health issues have risen up national and international health agendas, while others have been neglected. This, together with the new ways of assessing evidence and understanding how global agendas are shaped  that her work can generate, have the potential to positively impact the lives of the world's poorest 3 billion people.
Her motivation to contribute to the Sustainable Development Goals through the participation in Cambridge Global Challenges is inspired by the efforts of new mental health service user organisations in Africa, and Uganda in particular, to provide networks of support and to challenge longstanding problems of underdevelopment and neglect in mental healthcare.