Energy harvesting; Nanogenerators; Off-grid power; Department of Materials Science and Metallurgy; School of Physical Sciences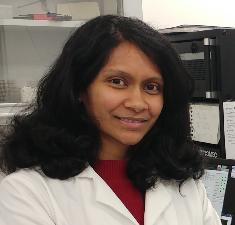 Dr Sohini Kar-Narayan is a Lecturer and a Research Group Leader at the Department of Materials Science and Metallurgy. She is also a Fellow of Clare Hall and a member of the Energy @ Cambridge Strategic Research Initiative.
Sohini's research is aimed at finding energy solutions for "small-power" applications and revolves around novel piezoelectric nanomaterials that are capable of harvesting energy from ambient vibrations originating from sources such as moving parts of machines, fluid flow and even body movements
Her research on energy harvesting can help provide off-grid power in a range of situations, enabling better health, education and economic opportunities to the world's poorest 3 billion people.