The Department for International Development (DFID), the Economic and Social Research Council (ESRC), the Medical Research Council (MRC) and the Wellcome Trust (WT) jointly fund the Health Systems Research Initiative. The 5th call of the Health Systems Research Initiative invites collaborative proposals from UK and LMIC researchers to address key questions on strengthening and improving health systems in developing countries.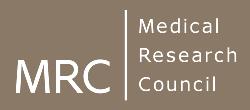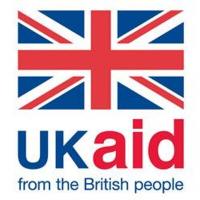 Launched in 2013 this programme will generate world class and cutting-edge research that addresses key questions on strengthening and improving health systems in developing countries. Following an excellent response to this programme from the research community, funding has now been secured for an annual call under this initiative until 2021.
The programme's aims are to fund methodologically rigorous, high quality research that will:
Generate evidence on how to strengthen and improve health systems for people living in low- and middle-income countries.
Use a health systems approach to inform the delivery of evidence-based interventions or structural changes. Proposals must demonstrate how interventions relate to and affect wider elements of a health system such as governance, financing, health workforce, information systems, service delivery etc.
Provide evidence that is of direct relevance to decision makers and practitioners in the field.
This is the fifth annual call for the Health Systems Research Initiative. Up to £6million is available for funding proposals under this call. Innovative proposals are sought from across the public health, social and biomedical sciences and must clearly identify what health system challenge is being addressed. Proposals must situate this clearly-defined challenge within an understanding of the broader health system linkages and describe how and why findings from the project have the potential to improve the health of people living in low and middle-income countries. 

Projects with Principal Investigators (P-Is) from LMICs are strongly encouraged and all proposals must include Co-Investigators from the LMIC in which the research is taking place. Principal investigators can be based in the UK or any LMIC.
Research Grants: (Applications for research grants will be subject to a 2-stage review process. Only those successful at the outline stage will be invited to submit a full application and final funding decisions will be made in October 2018). The duration of a research grant is usually up to 3 years, with a maximum duration of 5 years. Small and larger-scale projects are invited.  As a guide, applicants should note there is approx. £4m available for Research Grants under this call. Funders would like to fund 5-10 projects. 
Foundation Grants: (Applications for foundation grants will be reviewed at the October 2018 panel meeting following which funding decisions will be announced). The duration of foundation grants is between 12-24 months, with a maximum budget of £200k each. The purpose of a foundation grant is either:  
to conduct preliminary studies needed before a full research grant proposal can be designed, this can include work to evaluate existing interventions or pilot and feasibility work to inform plans for future research.
to explore possible health system innovations, under researched areas or creative approaches that have the potential to be developed further, however such proposals should also have practical applications and should not be purely conceptual.
Please find further information here