Funds are provided by the Isaac Newton Trust and the Cambridge Global Food Security Interdisciplinary Research Centre (IRC).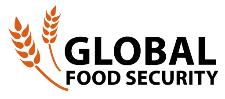 Interdisciplinary networking and capacity-building are central to the activities of the Cambridge Global Food Security Initiative. This Fund offers support to Early Career Researchers, members of the Cambridge Global Food Security Initiative who are either Cambridge-based PhD students or post-doctoral researchers, who wish to travel in connection with their global food security-related work.
The Cambridge Global Food Security Initiative would like to support travel that enables the grant-holder to share ideas and perspectives, or acquire new skills, for example by:
spending time with researchers in relevant fields that are outside of the Early Career Researcher's usual research network, for example to conduct a short project;
giving a talk/ series of talks, or presenting a poster, at a seminar or conference;
taking part in an interactive workshop.
To note:
Attendance-only at conferences will not be eligible for funding.
Applicants must gain approval from a sponsoring faculty member.
Applicants must complete the relevant risk assessment and/or ethics forms through their department before travelling. 
Awards will be made by 31st May 2018.
Funds must be spent, and a short report and six photographs submitted to the Initiative together with receipts for travel costs incurred, by 1st December 2018.
Applications should not be submitted retrospectively.
Not more than one application should be submitted per applicant.
Financial support from the Isaac Newton Trust and Cambridge Global Food Security should be acknowledged in any outputs from a grant under this scheme.
Proposed activities must be grounded in the applicant's area of research, and be interdisciplinary in scope. Applications that involve the development of new connections with researchers, policy-makers or the public outside of the applicant's host institution will be given preference.
Awards of between £500 and £1,250 are available to support travel, accommodation and subsistence costs.
This year, those receiving awards are requested to submit six photographs alongside a short travel report (max 600 words) following completion of their travel. We will be holding a Travel Showcase and Networking Event in early 2019 that we encourage all awardees to attend, and give a short presentation about their travels - using only their photographs - in order to share their experiences. There will be a prize for the best presentation.
To apply, please complete the application form and send it to Niina Valbuena by Tuesday 15th May 2018, at 4pm.