The Economic and Social Research Council (ESRC), in collaboration with the Arts and Humanities Research Council (AHRC), is pleased to invite proposals for new research grants that qualify for funding from the Global Challenges Research Fund (GCRF). This call aims to fund a portfolio of innovative and interdisciplinary research that provides social and cultural perspectives on mental, neurological, and substance use (MNS) disorders in developing countries.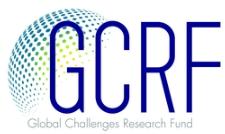 GCRF is a £1.5 billion funding stream to support cutting-edge research which addresses the problems faced by developing countries. GCRF forms part of the UK's Official Development Assistance (ODA) commitment, and as such funding under this call will be awarded in a manner consistent with official ODA guidelines. 
Proposals should address one of the following themes:
Socio-economic and cultural contexts of MNS disorders and people's understanding of them
Living with MNS disorders in developing countries
Prevention, worsening of and resilience against MNS disorders
Proposals must be led by a researcher at an eligible UK research institution. Funding is available for applications which fall under the remit of ESRC, or as cross-disciplinary proposals across the remits of both participating research councils. The ESRC has a total budget of £4 million allocated to this call. In addition, AHRC will make funds available for interdisciplinary projects which fall significantly within their remit. The councils expect to fund a balanced portfolio of proposals of varying sizes and ambitions, with a maximum grant value of £1.25 million at 100% full Economic Cost (fEC). The research councils will contribute 80% fEC on successful proposals. It is expected that the portfolio will include grants which are significantly smaller than the maximum value.
Proposals are invited for research grants of duration up to 30 months. 
Please find further details here.