Research Councils UK (RCUK) and the Administrative Department of Science, Technology and Innovation of Colombia (Colciencias) have announced that they will soon invite applications to the Newton RCUK-Colciencias Research Partnerships Call 2017.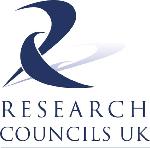 This initiative will provide funding for internationally competitive, transformative and high-quality collaborative research projects which address a broad range of areas related to post-conflict transitions in Colombia under three main themes: participation and inclusion, working towards reconciliation, and education for peacebuilding.
This call aims to bring together researchers from Colombia and the UK, as well as civil society practitioners and public sector stakeholders in order to allow the pursuit of shared research interests. Research proposals should be focused on research that will benefit the Colombian nation in general and at least one of the 170 municipalities targeted under the Development Programs with a Regional Focus (PDET) in particular.
Online networking database
RCUK and Colciencias will be publishing information about potential applicants in an online networking database, on their respective call webpages. The database aims to put UK and Colombian applicants in touch with applicants in the other country, to encourage new collaborations. If you are interested in finding a partner for this call please send an email to rcuknewtonfundenquiries@rcuk.ac.uk and provide the following information:
full name including title
institution
country
short description of research interests
short description of collaboration being sought for this call
short biography/link to webpage
contact email.
This is not compulsory. You only need to send in this information if you are seeking a partner for this call. Please note that this information will be published on the call webpages and by submitting this information you are giving consent for this information to be published.
Please note RCUK and Colciencias will not select a partner for you. It is up to applicants to find a partner using the information provided in the database.
Please read more about this funding opportunity here.