This research project, commissioned under WSUP's Urban Sanitation Research Initiative, aims to assess the extent to which slum-dwellers can be expected to bear thefinancial costs of high-quality sanitation, and at the same time to generate information of specific value for sanitation planning in three cities in Bangladesh, Ghana and Kenya.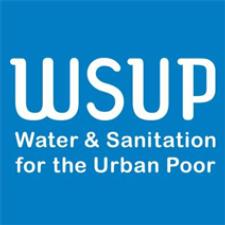 WSUP, Water & Santiation for the Urban Poor, has helped transforming cities to benefit the millions who lack access to water and sanitation since 2005. WSUP's driving vision – in line with the Sustainable Development Goals – is of a world in which all urban dwellers, including the poorest, enjoy affordable, high-quality water and sanitation services. 
WSUP has released this call under the  Urban Sanitation Research Initiative. The primary question to be explored by this research is "how does low-income-consumer willingness-to-pay relate to full lifecycle costs and price-to-consumer of available high-quality sanitationoptions?" The research should deliver parallel assessments of 
the full life-cycle financial costs of different existing or candidate sanitationimprovement options in low-income areas in each city, as well as current or projected prices charged to low-income consumers, and 
detailed analysis of low-income people's abilityand willingness-to-pay in each city (considering the different sanitation improvement options), allowing
identification of financing gaps that likely need to be covered by some form of subsidy or cross-subsidy. 
The work will aim to provide data and analysis directly useful in these three countries, notably 
as a basis for assessment at national and city level of scopeand opportunities for private sector contribution,
as a basis for assessment at national and city level of public finance requirements and mechanisms, and 
as partial data input into more comprehensive future city sanitation investment planning activities. In addition, the work should aim to generate internationally valuable learning through wide data collection andanalysis under a common framework. 
The methodology required for this research will be complex and challenging to develop: we here outline an envisaged approach, based on our own non-expert understanding of this research domain, but we are open to other approaches that can respond effectively to the primary research question. This work will run parallel with,and/or feed into, other research under the Urban Sanitation Research Initiative, in areas including market development, public finance mechanisms and city sanitation investment planning. In at least one of the cities included in this contract, we expect in future to commission related research developing a sanitation investment planning methodology.
The three cities are provisionally identified as Rangpur (Bangladesh), Ga West (Ghana) and Malindi (Kenya), but other well-justified proposals will be considered (one city per country). 
Maximum budget under this call is GBP 360,000.
Please find further information here and apply here.