The Darwin Plus scheme is open for the latest round of applications to fund conservation and environmental projects in UK Overseas Territories. Darwin Plus will deliver on flagship commitments set out in the 25 Year Environment Plan in UK Overseas Territories around the globe.
The aim of Darwin Plus is to help deliver long-term strategic outcomes for the natural environment in the UK's Overseas Territories (OTs).
Eligibility, Darwin Plus Projects
Funding is open to any organisation as long as the proposed project will benefit one or more of the UK OTs (listed below) by to protecting and enhancing their biodiversity or addressing wider environment or climate-related issues.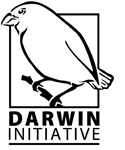 Applicants can include:
OT governments
non-governmental organisations
research institutions
the private sector
other stakeholders
Eligibility, Darwin Plus Fellowships
The applicant organisation will usually be UK-based and the proposed Fellow must be an OT national who has worked or is working on environmental issues in the UK OTs.
Level of funding
There is no minimum or maximum award size for Darwin Plus main projects. The available funding in any given year is, however, limited and projects with a value exceeding £300,000 are less likely to be funded as we are keen to fund a range of projects across the Territories. Last year's successful main projects ranged from just under £100,000 to a little over £310,000 over three years.
Applicants for Round 7 of Darwin Plus
should plan to start on or after 1 April 2019. You cannot start earlier.
must ensure their budget commitments end by 31 March 2022.
For further details on eligibility and application process please see the Gov.Uk website.