Turing Data Study Groups bring together researchers, data practitioners, and industry representatives from leading organisations to work together on data science challenges posed by partner organisations in multi-disciplinary teams, enabling researchers to build collaborations and work with real-world industry datasets.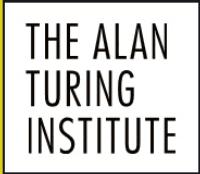 The following challenges (along with one or two others who are still confirming their participation) will be hosted in the fourth edition of this event:
Can data science help identify potential drivers of engaging in extremism?
Can the news help us understand global instability?
Can we use time-series analyses to predict the geospatial demand for a global satellite communications network?
How do our food choices affect climate change?
The event is aimed at PhD students, postdocs and other early career researchers. Particularly relevant skills could be associated with the analysis of time-series and geospatial data, neural networks,  natural language processing (sentiment, topic and grammar), clinical studies, survey data, and web-scraping. The teams will also benefit from anyone with a background in sociology, psychology, political science, or computer science (compilers or static program analysis). This is not an exhaustive list and there are no specific prerequisites.
The Institute will cover travel and accommodation expenses, and provide food and drink throughout the week.
You can apply directly here: https://goo.gl/forms/8EWVWXcNjIq30GLr1 . The closing date is Sunday 19th November. The application form asks for your technical experience and your experience working in collaborative groups. We have a very wide definition of both, please be creative in your answers. 
Please find further information here.
If you have any questions, you can reach out to Dr Kirstie Whitaker at kwhitaker@turing.ac.uk, particularly if you are unsure about your qualifications or suitability for membership of the Data Study Group.
The Alan Turing Institute is committed to increasing the representation of female, black and minority ethnic, LGBTQ+, disabled and neuroatypical researchers in data science. We believe the best solutions to challenges result when a diverse team work together to share and benefit from the different facets of their experience.
Date:
Monday, 11 December, 2017 - 09:00

to

Friday, 15 December, 2017 - 17:00