This theme looks at the proposed role of Open IP in creating greater agency and freedoms for firms and individuals and examines how patterns of control over emerging technologies could change, including what responsible governance for open and democratised technologies might look like in the future.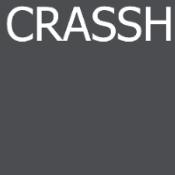 The "Open Intellectual Property Models of Emerging Technologies" Research Group explores the extent to which open technologies result in equitable sharing of knowledge and cognitive or technology justice. 'Open' IP describes a range of approaches to knowledge production, distribution and consumption that allow more or different actors to participate in producing and benefit from technologies. The Research Group is interested in emerging technologies such as synthetic biology, artificial intelligence and electric cars; new networked infrastructure such as distributed energy and new forms of manufacturing such as 3D-printing.
The CRASSH Research Groups programme of which the "Open Intellectual Property Models of Emerging Technologies" Research Group is part supports this and other groups of Cambridge graduate students and faculty members working together with a common interdisciplinary research interest. Click here for the full past Seminar Series audios and separate Speaker Interview videos.
A sandwich lunch is provided from 12-12.30pm in the Atrium of the Alison Richard Building before the seminar begins, which is open to all and no registration is required. The speaker will present for around 30 minutes, followed by the respondent and then a Q&A session with the audience members. If you are unable to attend the talk feel free to drop by for the lunch and meet the speaker. You can also send in your comments and questions to be posed to the speaker in advance.
Readings and links to the online papers and group annotations will be distributed by email, please contact synbio@hermes.cam.ac.uk to sign up for the whole series or individual sessions. It is strongly recommended that papers are read in advance of the meetings. Please find more information about this seminar here.
Date:
Wednesday, 29 November, 2017 -

12:00

to

14:00
Event location:
Seminar Room SG2, Alison Richard Building