The Medical Research Council has organised a one-day workshop titled "Cancer Research and Global Health", intending to inform the cancer research community about all funding opportunities for global health across the MRC's remit, including new GCRF funding. It will also be an ideal setting for researchers to discuss ideas.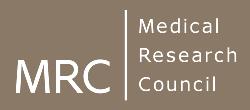 Cancer is one of the leading causes of morbidity and mortality in the world, accounting for almost 8 million deaths in 2015. The challenge to cope with such a burden is even greater for countries with low or middle incomes, where almost 70% of global deaths from cancer are recorded and where the number of cancer cases is expected to increase by 80% by 2035.
Significant gaps in the understanding of cancers of high prevalence in Low- and Middle-Income Countries (LMICs) and in the specific risk factors associated with these malignancies complicate the development of effective approaches to tackle this increasing burden.
Research is required in many related areas within this field, including topics that are directly relevant to the MRC's remit:
disease aetiology and environmental influences
basic cancer biology and disease progression
prevention, early diagnosis and treatment
methodology research
health systems research
As part of the 2015 Spending Review, a £1.5 billion Global Challenges Research Fund (GCRF, 2016-21) was established to support ambitious research programmes and partnerships that are of direct relevance to the needs of LMICs. The MRC wishes to encourage the submission of research proposals from the UK research community to tackle the knowledge gaps in cancers of high impact in LMICs and capitalise on the GCRF funding available through our regular response mode routes; this event is part of the MRC's efforts to support the development of this research.
The event will present all of the above information, covering:
an overview of available funding schemes for cancer research, including the future MRC pump-priming call in 2018
invited talks by global health researchers working in the UK and in LMICs, to provide a global perspective of the research landscape and its current opportunities and challenges, and to learn from leading researchers how to successfully establish international collaborations
a panel discussion on multidisciplinary research, the potential of novel technologies and opportunities in health systems development
plenty of opportunities for networking and informal discussions
A final agenda will be announced in due course.
The workshop will be proceeded later in the year by a targeted call to pump-prime new activities/partnerships to lay the grounds for future large-scale, multidisciplinary, cross-country global health research bids to address important research questions that are primarily relevant to LMICs. These funds will provide an opportunity to define research questions, assess the viability of proposed approaches and the feasibility of collaborations with LMIC research institutions. It is expected that awardees will use preliminary data and established partnerships to inform more substantive research ambitions in 2019 and beyond.
In terms of registration, it is expected that participants are experts in their fields, in a position to contribute to the workshop discussions and communicate messages back to their host institutions and be positioned to lead new research activities and seek MRC funding.
Applications for this workshop are open to researchers that are:
Cancer research experts with experience in working in LMICs or interested in expanding their research to LMIC settings
Global health researchers aiming to venture into the cancer research field or to collaborate with cancer researchers
Workshop participants will be selected on a first-come, first-served basis. 
For more information on this event and how to apply, please see the source article here.
Date:
Monday, 22 January, 2018 -

09:00

to

17:00
Event location:
BEIS Conference Centre, 1 Victoria Street, London