What role does science have to play in our ultimate contingency plans?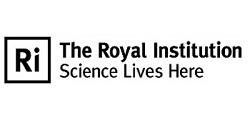 Nick Goldman, a past Cambridge researcher currently working at the European Bioinformatics Institute (EBI), will reveal how the EBI is preparing for the future by storing information in DNA. Marie Haga, Director of the Global Crop Diversity Trust, will explain how the remote Svalbard Global Seed Bank is built to withstand the challenge of natural or man-made disasters.
Nick Goldman has a first degree in mathematics and received his PhD in molecular evolution from the Department of Zoology, University of Cambridge, in 1992. He worked at the Natural History Museum, the MRC-National Institute for Medical Research and the University of Cambridge before joining the European Bioinformatics Institute (EBI) in 2002. He leads a research group devising novel data analysis techniques for molecular evolution, and has published approximately 100 scientific papers.
Marie Haga joined the Global Crop Diversity Trust (Crop Trust) as Executive Director in March 2013. She had previously been a member and Deputy Chair of the Crop Trust Executive Board. Marie has a background in the Foreign Service as a career diplomat in politics and in the private sector. She has held various positions in the Norwegian Ministry of Foreign Affairs, has served as a Member of the Norwegian Parliament and has held three ministerial positions, including as Minister of Petroleum and Energy. Marie is the current Chair of the Norwegian Peace Research Institute.
This event is part of the Royal Institution's Patron programme.
For further details on this talk, please see the event webpage here.
Date:
Thursday, 7 December, 2017 -

19:00

to

21:30
Event location:
The Royal Institution, 21 Albemarle Street, London