The Cultural Protection Fund is an initiative of the UK government, which has dedicated £30 million in overseas development assistance (ODA) funding between 2016 and 2020 to support cultural heritage in conflict-affected countries. The Cultural Protection Fund is now accepting applications for Large Grants (over £100k).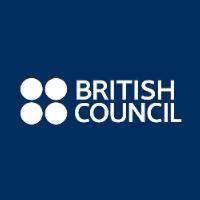 The overarching objective of the Fund is to help create sustainable opportunities for social and economic development through building capacity to foster, safeguard and promote cultural heritage in conflict-affected countries. The Fund will support efforts to keep cultural heritage sites and objects safe, as well as supporting the recording, conservation and restoration of cultural heritage. It will also provide opportunities to local communities for training and education, enabling and empowering them in the long term to value, care for and benefit from their cultural heritage.
Applicants to this round of the large grants funding stream may apply for grants over £100,000 up to a maximum of £2m for projects. The maximum total amount of funding which can be awarded to any lead applicant organisation during the life of the fund (2016-2020) is £3m.
For full details please see the application guidance.
Letter of support and other information for Cambridge applicants:
In the case where multiple applications are being submitted, the applicant must submit a letter from the relevant funding office or equivalent confirming support for all of the projects. Therefore, applicants interested in submitting an Expression of Interest to this call need to communicate this to researchstrategy@admin.cam.ac.uk by 18th October 2017, including the following information:
Name of the Principal Investigator
Name of the Department which will hold the grant
Title of the project 
As this call involves working in conflict affected countries, all applicants should undertake an appropriate risk assessment for their proposals. Please refer to the following University guidance documents:
Applicants seeking specific support should also contact:
If you have any queries or need advice for your application please contact researchstrategy@admin.cam.ac.uk.