Canadian Institute for Advanced Research (CIFAR) is calling for programmes addressing complex, fundamental questions of importance to the world through an interdisciplinary and collaborative research programme.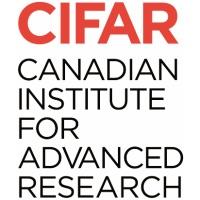 For more than three decades, CIFAR's global research programs have connected many of the world's best minds – across borders and disciplines – to shape new perspectives and spark ground-breaking ideas. CIFAR's commitment to sustained research interactions and engagement through interdisciplinary research networks offers researchers the rarest of commodities: freedom to take intellectual risks that are essential for creating truly transformative knowledge. CIFAR invites the global research community to submit proposals for new programs that address complex, fundamental questions of importance to the world. Ideas must be novel, bold, and potentially transformative to warrant the creation of a sustained, interdisciplinary, and collaborative research program.
CIFAR has announced second Global Call for Ideas, inviting research leaders from around the world to identify important global research challenges that would benefit from CIFAR's approach to sustained research interactions that include diverse perspectives. Submissions must address global, complex questions and identify an interdisciplinary research approach. Proposals will be accepted from all areas of research.
Please find further details and to apply here.