Human Development Innovation Fund (HDIF) is a challenge fund providing grants for innovations in education, health, early childhood development and water, sanitation and hygiene (WASH) across Tanzania.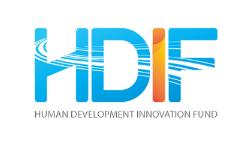 The Human Development Innovation Fund (HDIF) is a £40 million competitive challenge fund which provides grants (value of funding: £100,001 to £500,000; £500,001 to £1,000,000; more than £1,000,000) to organisations (NGOs, companies, educational institutions) with a pro-poor approach in driving innovative approaches which aim to improve the quality, value-for-money, and sustainability of basic services in:
health 
education water
sanitation and hygiene (WASH)
early childhood development
The application process has 2 stages, the first process being a concept note and the second stage being a business plan. Applications are accepted for both pilot and scale up projects. Funding rounds include:
Initial Investments: closed on 9 May 2014 
Round 1: closed 
Round 2: closed
Round 3: currently open for applications
Other funding rounds may be announced in the future. Full information on HDIF funding rounds and how to apply can be found on the HDIF website.